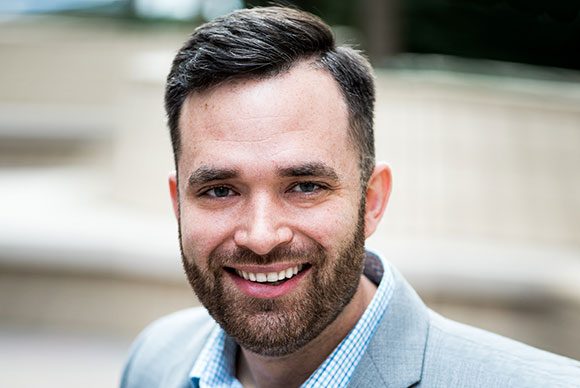 Chief Executive Officer, Partner
Tom Walker holds a bachelor's degree from Boston University and is a Certified Substance Abuse Counselor (CSAC) in the state of Virginia. He has worked in the behavioral health and substance use disorders field since 1999. Tom spent 10+ years providing direct care to clients and families as a counselor prior to beginning outreach and business development work with regional and national healthcare organizations. His dream has been to build a program in Northern Virginia, where he grew up and started his own recovery journey.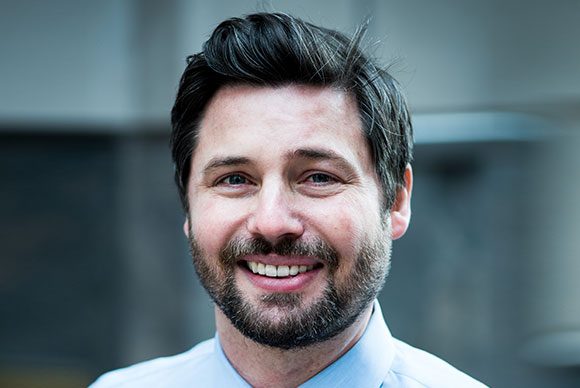 Chief Clinical Officer, Partner

Michael Baly, Ph.D., is a Licensed Clinical Psychologist who specializes in mood and anxiety disorders, self-harm and suicide risk, acute and complex trauma, grief and loss, and adjustment-related issues. Dr. Baly's treatment approach is based in principles and research drawn from attachment theory, neuroscience, interpersonal neurobiology, and cognitive and behavioral science. His therapy integrates dialectical behavior therapy (DBT), motivational interviewing (MI), acceptance and mindfulness practices, and relationship-based approaches. 
Dr. Baly graduated from Harvard University in 2002 with a Bachelor's Degree in Social Anthropology and African American Studies. After graduation, he joined the New York City Teaching Fellows and became a Crisis Intervention Teacher serving adolescents with emotional and behavioral difficulties. He worked to prevent and deescalate potentially violent situations and counseled students following crises. Dr. Baly's experiences in this role fueled his passion for understanding people and the factors that contribute to emotional and behavioral problems. In particular, he became curious about how adverse childhood experiences affect individuals throughout development and into adulthood. To develop his knowledge and skills, Dr. Baly began a doctoral program in clinical psychology at the University of Virginia. His research focused on the effects of violence and bullying. In August 2012, he successfully defended his doctoral dissertation, Improvement of the Measurement of Bullying in Schools, which received the Gansneder Award as the outstanding quantitative dissertation of the year in the Curry School of Education. In 2013, Dr. Baly completed a doctoral internship at Hartford Hospital and The Institute of Living in Hartford, Connecticut. After receiving his Ph.D. from the University of Virginia in 2013, he completed a two-year postdoctoral fellowship at the Johns Hopkins School of Medicine and Kennedy Krieger Institute in Baltimore, Maryland. Prior to joining the Encore team, Dr. Baly was a supervising psychologist within the Child and Family Therapy clinic at the Kennedy Krieger Institute, providing treatment for adolescents and families, and supervising doctoral interns and postdoctoral fellows. He additionally oversaw the postdoctoral fellowship training program within the Child and Family Therapy clinic.
To view Michael's Curriculum Vitae please click here.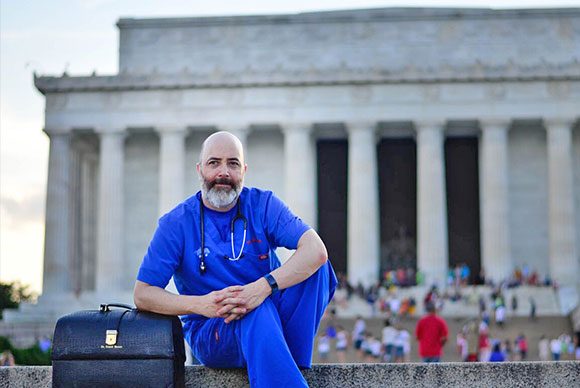 For this native Washingtonian, it's hard to guess where Dr. Brown is at any given day or time. His "office" is untethered from brick and mortar, traveling wherever and whenever needed to provide care the old-fashioned way- through house calls. As a medical student at Howard University, Dr. Brown originally sought to become an emergency medicine physician. However, by fate or circumstance, during a third year clerkship, he was mentored by one of the foremost house call doctors in the country.
This defining moment led Dr. Brown to see that one of the greatest gifts bestowed upon a doctor is having the opportunity to care and the duty to serve. With this passion, Dr. Brown focused all of his training on preparing himself to give back to his community by providing house calls to the elderly and disabled. His pursuit of equitable health care continues as a house call doctor in areas defined by the lowest socioeconomic and the greatest health disparities in Washington, DC. Dr. Brown has had extensive clinical experience with supporting families suffering from addiction and supports Encore's mission to provide innovative treatment that inspires recovery and lifelong wellness.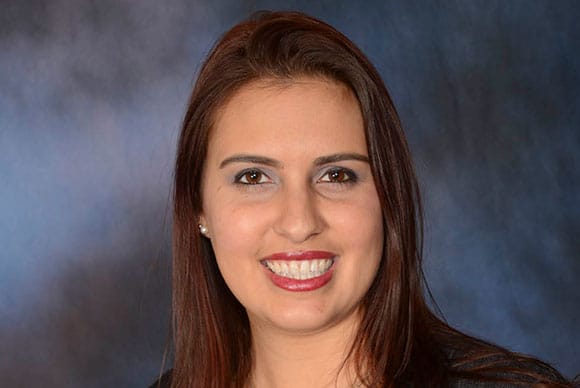 Shayna has always had a passion for helping others. Shayna began her career in the school system working with at risk youth. As much as she enjoyed teaching, she realized she really wanted to be more involved in helping illicit change in people's lives. For the last 8 years Shayna has worked in substance abuse and mental health in a variety of ways. She has managed residential programs, worked in outpatient counseling, done community outreach, and worked in admissions.
Additionally, she is trained in Seeking Safely. It was working in admissions, Shayna realized she enjoyed it most when helping a family or individual in need find the best treatment for them, giving them a path and hope.
Shayna is a native to Northern Virginia, still living there today. She loves cheering on all things DC and taking advantage of the theaters. A self-diagnosed foodie, Shayna is always searching new write ups for the latest restaurant to try.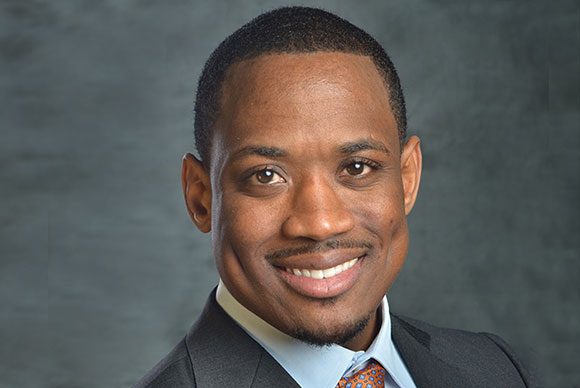 Howard Crumpton, PhD is a Licensed Clinical Psychologist at Encore Recovery Solutions. Dr. Crumpton earned his Ph.D. in Clinical Psychology from the Curry School of Education at the University of Virginia. He has operated in several clinical and leadership capacities for hospitals that lead the national in providing the best medical and behavioral healthcare in the United States.

Dr. Crumpton's clinical interests pertain to using a multisystemic and interdisciplinary family-focused lens to treat difficulties with life transitions, destructive behavioral patterns, sociocultural adjustment, anxiety, depression, and disruptive behaviors in children and adolescents, especially those secondary to distractibility and impulsivity.
After graduating from U.Va, he completed a two-year postdoctoral fellowship at the Kennedy Krieger Institute within the Johns Hopkins University School of Medicine. In the Behavior Management and Child and Family Therapy Clinics, he provided therapy and brief assessment services for families, as well as consultation for psychiatrists, pediatricians and other mental health professionals on psychological and psychiatric assessment and case formulation. Dr. Crumpton also spent several years working for Children's National Medical Center (CNMC) on the Primary Care Behavioral Health Services team providing, therapy, care coordination, expert case consultation and personnel management for children and adolescents, their families, as well as medical and legal professionals on their respective treatment teams. He continues this work as a consultant for The MECCA Group, LLC and as the owner of his independent practice, Reach Out Therapy, LLC.
Though Dr. Crumpton's target population includes all children, he holds particular interests in treating such concerns in the Latino community with families whose primary language is Spanish. During his time at CNMC, he served as the primary contact for mental health services within the Hispanic community in the DC Metro area given his specialization in working with Spanish-speaking families. His research interests include increasing motivation and academic success of low-achieving students, the impact of warm and supportive teacher-student interactions on student classroom behavior, and the psychological assessment of culturally and linguistically diverse student populations. He has published articles and book chapters on these subjects.
Dr. Crumpton currently resides in Maryland with wife and two children. In his spare time, Dr. Crumpton plays the drums, writes journal and book articles, learns new languages, travels with his family and plays video games.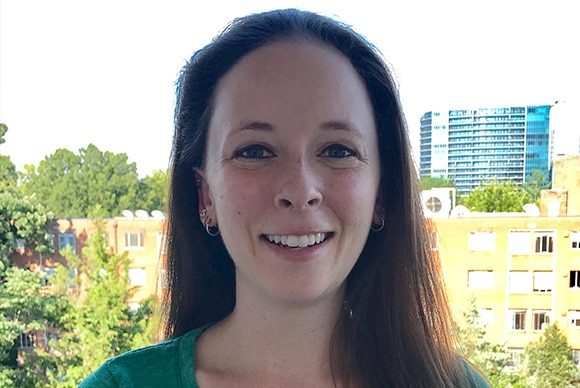 Shannon Graves earned her Bachelor's degree in Psychology from the University of Central Florida and graduated from The George Washington University with her Master's degree in Rehabilitation Counseling, concentrating in psychological disorders and substance use. Her passion for the mental health and substance use field has grown throughout her years of professional work experience.
Shannon embraces a person-centered, individualized approach to encourage growth, empowerment, and self-sufficiency in her clients.
Outside of her professional life, Shannon enjoys spending time outdoors with her wife and dog, anything science fiction, college football, and loves to learn, travel, and experience new food and cultures.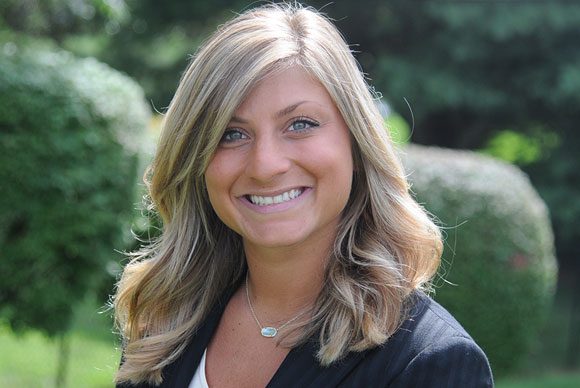 Danielle Snyder earned her Bachelor's degree in Psychology with a minor in Substance Abuse Prevention from James Madison University, and her Master of Arts degree in Clinical Mental Health Counseling from Marymount University. Throughout her undergraduate and graduate career, she sought out opportunities to be involved with the mental health profession, including internships with both inpatient and outpatient drug and alcohol treatment programs, where she maintained a holistic approach to counseling.  Danielle's aspirations to support and advocate for clients as a mental health counselor, and particularly with the substance abuse population, started at a young age. Danielle's approach to treatment integrates attachment-based theory, cognitive behavioral interventions, and psychoanalytic theory.  During her free time, Danielle enjoys reading mystery and thriller novels, going to the beach, watching the latest shows, and spending time with friends and family.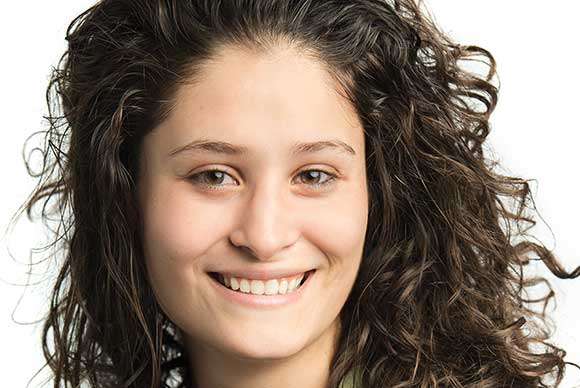 Sarah Levant is a Social Worker with a focus on trauma, substance abuse, attachment disorders and anxiety disorders. Her direct service has primarily been with youth experiencing homelessness, struggling with substance abuse, incarceration and those in foster care. During this time, Sarah has taken on roles that include supervising, case management, and counseling. She is passionate in combining mind-body practices with traditional talk therapy, which she is putting into practice through her training to become a Somatic Experiencing Practitioner (through the SE Trauma Institute) and a 300-hour yoga teacher training.
Sarah has earned certifications with National Community Health Partners (motivational interviewing), Mindful Schools (facilitating mindfulness), and Community Connections (Creating Cultures of Trauma Informed Care Model of Trauma-Informed Practice and Trauma Recovery Empowerment Model).
Sarah is pursuing her Masters in Social Work from Boston University focusing on clinical therapy and trauma, which she expects to complete in May 2018. She received her undergraduate degree from Temple University in Geography and Urban Studies.
In her free time, Sarah enjoys camping, hiking, and rock climbing with her husband, visiting her family around the world, mountain biking, teaching yoga at the Jewish Mindfulness Center of Washington, creating and selling her artwork.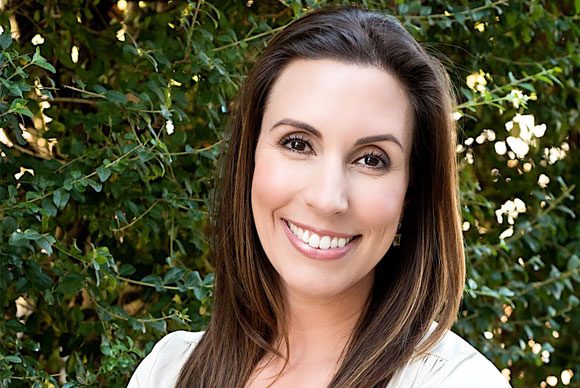 Michelle Cortright holds a M.Ed. in Clinical Mental Health Counseling from Vanderbilt University and is a licensed professional counselor, certified EMDR therapist, breathwork guide, and wellness coach. Michelle emphasizes a holistic approach and combines cognitive therapies with somatic experiencing, breathwork, psychodrama, and experiential techniques. She is passionate about empowering others to create a life in which they thrive and focuses on opportunities for interpersonal development, healing from trauma, and self-actualization.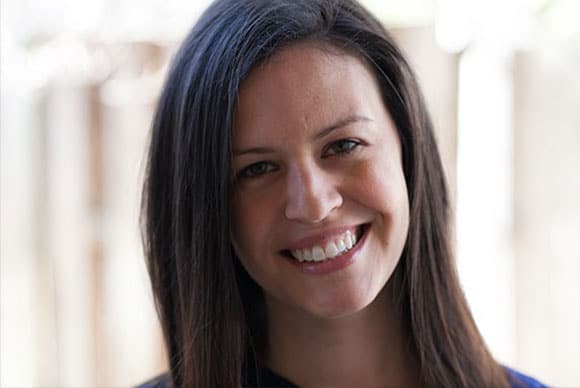 Vanessa is an experienced dietitian passionate about coaching individuals to reconnect with their body and get on a path to learning how to have a healthy relationship with food. She mentors clients to become more nutritionally balanced and to establish nutrition goals and personal measures for overall good health. Vanessa works with clients to understand their current lifestyle, assess nutritional knowledge and awareness, and estimates the allocation of time needed for personal nutritional needs.

She helps clients develop individual meal plans, create weekly menus, effectively shop for groceries, build appropriate food preparation and cooking techniques. Through personalized nutritional coaching, Vanessa guides clients to become aware of the benefits of fueling their body correctly.
Vanessa believes in enabling clients by providing them the tools necessary to create a sustainable nutritional healthy lifestyle that they can maintain independently. She strives to help clients understand both their long-term dietary needs, and the impact and benefits to properly nourish themselves. Vanessa proactively works with the broader Encore treatment team to provide an integrated solution that helps clients lead healthy lives.
Vanessa has extensive experience with both inpatient and outpatient eating disorder facilities and has worked with clients at all stages of recovery and nutritional state. Vanessa earned her Bachelor's in Nutrition and Dietetics at Arizona State University. She completed her Clinical Dietetic Internship with a focus on eating disorders at the University of Minnesota.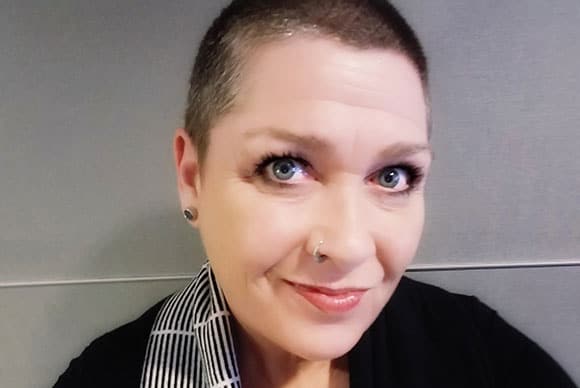 Carrie Sue holds a bachelor's degree in Anthropology from George Mason University and is earning her clinical hours towards becoming a Certified Substance Abuse Counselor (CSAC). After ten years working as a Probation Officer specializing in Domestic Violence, she unearthed a passion for working with addicts and alcoholics after struggling with her own alcoholism and embarking on a personal journey into recovery.
She understands intrinsically the importance of not only treating substance abuse but in coming to terms with the underlying causes in order to live a life of purpose, authenticity, and true contentment. Carrie Sue comes to Encore after several years employed in a residential treatment center; most recently as Aftercare Coordinator, ensuring that clients had all necessary arrangements in place as they transitioned back into the responsibilities of every day life. Carrie Sue is the proud mother of a "tween" girl and believes in the power of kindness, integrity, Grace, and adventure.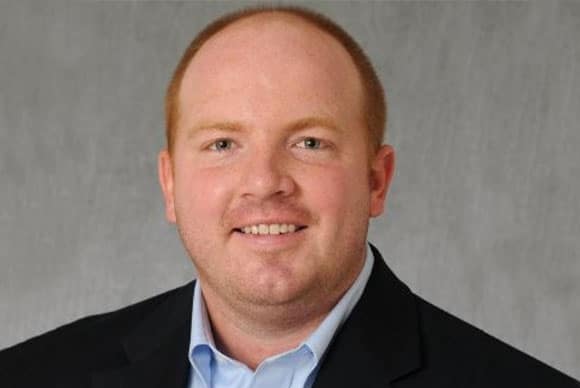 Karl Dillinger is the owner of "Your Own Way Coaching, LLC", a coaching firm specializing in career coaching. He has helped multiple clients over the years in their career goals. In addition to his coaching practice he has 9 years of recruiting experience and have recently completed his Coaching Training through the Coaches Training Institute(CTI) with the next steps to become an Associate Certified Coach(ACC) after completion of 100 hours of paid coaching.  
Karl has his undergraduate degree from University of Massachusetts Amherst, Masters in Human Resources from Marymount University, and is a Certified HR Professional(PHR). He currently works as a full time Recruiting Manager in healthcare and dedicates the rest of his time to building his coaching practice. In his spare time, he enjoys kayaking on the Potomac River, playing basketball, and watching all things Boston sports.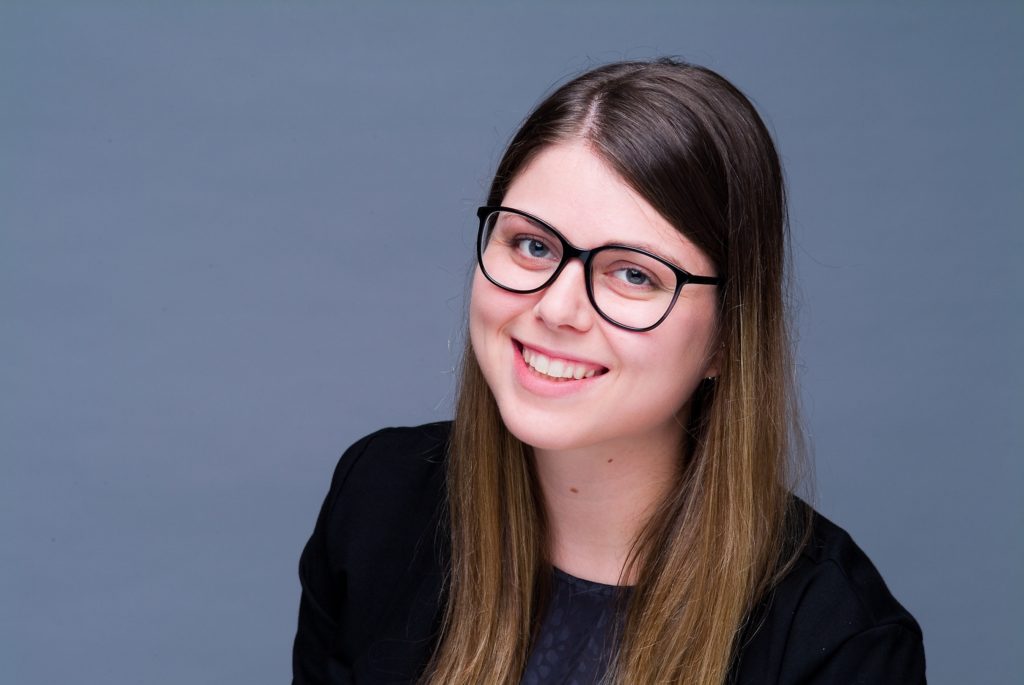 Lisa Kaufman earned her bachelor's degree in Dietetics from the University of Maryland, and began her career as a Therapist Assistant at Maryland Addiction Recovery Center. Through working directly with clients, Lisa developed a passion for the field and for helping those in need. Now, Lisa is pursuing her MBA at American University, where she hopes to gain the skills to continue her career serving those with addiction through business development and outreach.
When Lisa is not working, she enjoys working out at her favorite gym, reading, and inventing new dishes in her kitchen.